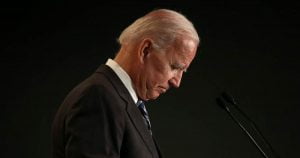 He just keeps getting worse and worse…
Biden doesn't sound to good folks.
His age and cognitive health have been under scrutiny for quite some time, but this latest election has really brought them to the forefront.
And now we have yet another fumble from Biden, where he mixes up the time of day.
He Gets Lost: "Good Afternoon… Actually, It's Still Morning"