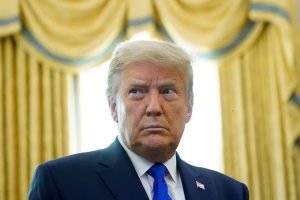 House, Senate congressional leaders, and presidential nominee Joe Biden called on President Donald Trump to demand all protesters leave the U.S. Capitol building following a breach and reports of shots fired on Wednesday.
Biden, in a televised address at around 4 p.m., said Trump should go on television "now" to address the protesters and told them to go home, which he branded as an "insurrection" and "bordering on sedition."
House Speaker Nancy Pelosi (D-Calif.) said she and Senate Minority Leader Chuck Schumer (D-N.Y.) wrote they "are calling on President Trump to demand that all protestors leave the U.S. Capitol and Capitol grounds immediately."
Meanwhile, House Minority Leader Kevin McCarthy (R-Calif.) called on the protesters to back off: "This is so un-American … I could not be sadder or more disappointed at the way our country looks at this very moment … This is not the American way. This is not protected by the First Amendment. This must stop now."
Earlier McCarthy said that he heard shots being fired inside the Capitol building. Video footage appeared to show a woman who was shot.
Senate Majority Leader Mitch McConnell (R-Ky.) has not yet issued a statement.
Trump said he is "asking for everyone at the U.S. Capitol to remain peaceful," adding that "no violence" should be carried out.
"Remember, WE are the Party of Law & Order—respect the Law and our great men and women in Blue. Thank you!" he wrote on Twitter.
Vice President Mike Pence, who had presided over the joint session of Congress, had already been escorted from the Senate.
"The violence and destruction taking place at the US Capitol Must Stop and it Must Stop Now," Pence wrote on Twitter. "Anyone involved must respect Law Enforcement officers and immediately leave the building … peaceful protest is the right of every American but this attack on our Capitol will not be tolerated and those involved will be prosecuted to the fullest extent of the law."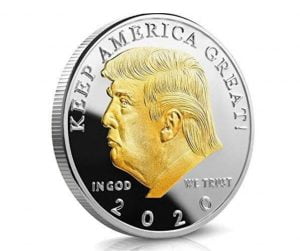 Capitol police told lawmakers in the House chamber to take gas masks from beneath their seats and prepare to put them on. Officers at the front door of the House chamber had their guns drawn as someone attempted to enter the chamber.
Officers ordered people in the chamber to drop to the floor for their safety.
The certification in Congress, normally a formality, was expected to stretch for several hours as some Republican lawmakers mounted an effort to reject some state tallies, starting with Arizona.
Before that, McConnell denounced the Electoral College effort, saying, "If this election were overturned by mere allegations from the losing side, our democracy would enter a death spiral."
Washington Mayor Muriel Bowser ordered a citywide curfew starting at 6 p.m. Wednesday.