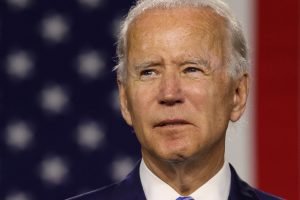 President-elect Joe Biden on Jan. 7 announced his nomination of Merrick Garland as attorney general.
Biden's team described Garland as a Department of Justice (DOJ) veteran and an independent jurist.
Biden also announced Lisa Monaco as nominee for deputy attorney general, Vanita Gupta as nominee for associate attorney general, and Kristen Clarke as nominee for assistant attorney general for the Civil Rights Division.
"Our first-rate nominees to lead the Justice Department are eminently qualified, embody character and judgment that is beyond reproach, and have devoted their careers to serving the American people with honor and integrity. They will restore the independence of the Department so it serves the interests of the people not a presidency, rebuild public trust in the rule of law, and work tirelessly to ensure a more fair and equitable justice system," Biden said in a statement.
"They are among the most accomplished legal minds in our country who also reflect the best of America's full range of talents and background. I am honored they accepted this call to serve at such a critical time in our nation's history."
Garland currently serves as a judge on the U.S. Court of Appeals for the District of Columbia Circuit. He is best known for being nominated by President Barack Obama in 2016 to the Supreme Court.
The Republican-controlled Senate declined to bring the nomination to a vote, saying voters would decide who would fill the vacancy in the 2016 presidential election. Voters chose Donald Trump, who chose Neil Gorsuch to fill the seat.
The seat had become vacant upon the death of Justice Antonin Scalia, a Reagan appointee.
Garland's nomination "underscores the President-elect's commitment to restore integrity and the rule of law, boost morale of the dedicated career professionals at DOJ, and build a more equitable justice system that serves all Americans," Biden's team stated in a press release.
Garland must receive a majority of votes in the Senate. The upper congressional chamber appears to be tenuously controlled by Democrats starting Jan. 20, but only through the tie-breaking vote the vice president can cast. There are 50 Republicans and 50 Democrats, following the apparent wins by Jon Ossoff and Raphael Warnock in the Georgia runoffs.
Sen. Lindsey Graham (R-S.C.), the current Senate Judiciary chairman, signaled late Jan. 6 that he'd support Garland's nomination.
"I believe Judge Garland would be a sound choice to be the next Attorney General. He is a man of great character, integrity, and tremendous competency in the law," he wrote on Twitter.
"President-elect Biden couldn't have made a better choice for U.S. Attorney General. Merrick Garland will protect the rule of law and uphold the Constitution," wrote Sen. Michael Bennet (D-Colo.).
Monaco is a veteran prosecutor who has worked in the DOJ for 15 years, including during the Obama administration. She once served as chief of staff to Robert Mueller when he was the director of the FBI. The announcement billed her as "a trailblazer for women in national security."
Gupta has been acting assistant attorney general for the Civil Rights Division, among other roles. Biden's team described her as "a successful consensus builder on tough issues."
Clarke has also spent years working in the DOJ, including as an attorney in the division, where she handled cases of police misconduct, hate crimes, human trafficking, voting rights, and redistricting cases. "She has been a champion of systemic equity and equal justice throughout her career," Biden's team stated.
Biden introduced the nominees at an event in Wilmington, Delaware, later on Jan. 7.