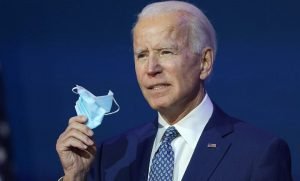 President-elect Joe Biden plans to release nearly all available doses of the COVID-19 vaccines after he takes office, a spokesperson said Friday.
"The president-elect believes we must accelerate distribution of the vaccine while continuing to ensure the Americans who need it most get it as soon as possible," T.J. Ducklo, a spokesman for the transition team, told news outlets in a statement.
"He supports releasing available doses immediately, and believes the government should stop holding back vaccine supply so we can get more shots in Americans' arms now. He will share additional details next week on how his Administration will begin releasing available doses when he assumes office on January 20th," Ducklo added.
Two vaccines have been authorized for emergency use by drug regulators, one from Moderna and one from Pfizer and BioNTech. Both are centered around messenger RNA platforms and require two doses, spaced apart about three weeks, for full effectiveness.
Trump administration officials have chosen to hold back doses in order to guarantee that patients who get one shot will have a second dose available when three weeks elapses.
Dr. Moncef Slaoui, Operation Warp Speed's chief scientific adviser, said during an event last month that releasing all doses without holding any back for people's second injection would be leaving them "completely in the dark."
Modeling showed giving everyone their first dose and being unprepared to give people second doses wasn't realistic, he added.
The Biden team feels otherwise, as evidenced by the new announcement.
The announcement came after a group of eight Democratic governors, including Michigan Gov. Gretchen Whitmer and New York Gov. Andrew Cuomo, sent a letter to Health and Human Services Secretary Alex Azar and Operation Warp Speed Chief Operating Officer General Gustave Perna.
In the letter, the governors asked the federal government to begin distributing "reserved doses" to states, immediately.
According to data from the Centers for Disease Control and Prevention, many states have not administered even half of the vaccine doses they're received. Michigan, for instance, has gotten 662,450 doses but has only given 137,887 doses. New York has received 1.1 million doses but has only administered 353,788.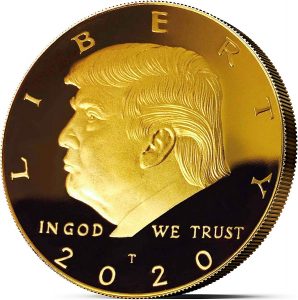 Slaoui and others involved in the vaccine development and distribution said they believed 20 million Americans would be vaccinated by the end of 2020, but just 5.9 million have gotten one of the shots as of 9 a.m. on Thursday. While some officials have blamed the states—over 21 million doses have been distributed to states—that's still far short of the projection.
Biden and his advisers have criticized the slow rollout, which Trump administration officials expect to get faster. He has also vowed that 100 million people would be vaccinated in his first 100 days in office, a feat that would be difficult but possible, according to Dr. Anthony Fauci of the National Institute of Allergy and Infectious Diseases.
A Biden adviser last month said he would utilize the Defense Production Act to quicken the production of vaccines, like President Donald Trump did last year to speed the production of ventilators and other items.
"The idea there is to make sure the personal protective equipment, the test capacity, and the raw materials for the vaccines are produced in adequate supply," Dr. Celine Gounder, a member of Biden's COVID-19 advisory board, said on CNBC's "Squawk Box."
Source: republicanstory.com