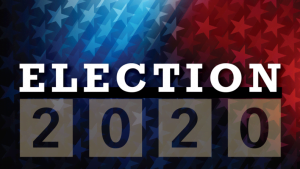 During the presidential election, many Republican leaders – including Donald Trump – cited a lack of security and stability. And their claims of wrongdoing and irregularities continue.
Trump and others have specifically called out poll watchers in certain states: in some cases, the watchers are accused of not doing their jobs. In other cases, there just weren't enough watchers.
But the GOP won't let that happen in Georgia.
As state residents began to line up to vote in the Senate runoff races, Republicans assured their constituency that they'd have more than enough poll watchers this time.
And it's absolutely critical to maintain the election integrity of these two races. After all, these elections will determine which side holds the majority in the Senate.
Thankfully, thousands of volunteers are on board to ensure that voting goes smoothly.
From Fox News:
Republicans in Georgia say they've recruited more than 8,000 volunteers in the state to serve as poll watchers for next week's twin Senate runoff elections, where the GOP majority in the Senate is at stake.
This is a "historic effort" that features the combined strength of the National Republican Senatorial Committee, the Republican National Committee, and the Georgia Republican party.
The two GOP candidates, Sens. Kelly Loeffler and David Perdue, also contributed.
The goal is to make sure the upcoming elections on January 5 are "safe and secure." They're really pulling out all the stops this time, too, as evidenced by their plans.
This will be the "largest and most aggressive ballot security and voter integrity operation in state history," according to the groups in charge.
The 8,000 volunteers are approximately double the 4,000 volunteers Georgia Republicans had on hand for the the state's early in-person voting, which lasted the past two and a half weeks.
Said Loeffler and Perdue in a joint statement:
Georgians deserve total confidence in the fairness and accuracy of our state's elections, and we're thankful to the thousands of volunteers who will ensure that these runoffs are safe, secure, and that every legal vote is counted.
They reiterated the strength of the plan, saying it's the "most robust ground game and poll watching operation" ever seen in Georgia.
Trump and his followers have tried to prove rampant voting irregularities in the state, which the President lost during the November election.
Thus far, such efforts have been fruitless.
But Republicans aren't about to drop the ball for these crucial Senate runoffs. They're clearly doing everything they can to reassure voters that these upcoming election results can be trusted.
Source: Fox News