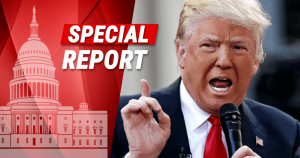 What's Happening:
After Congress certified the election results, Trump posted an extraordinary, brief video on Twitter making it clear there would be an orderly transition of power.
He didn't concede the election, nor deny what he's been saying for months. But he did ensure that he wouldn't stop Joe Biden from entering the White House.
That doesn't mean Trump won't be Trump. He's going to break with tradition for the first time since 1869, although it has been broken a few times in our nation's history.
From Fox News:
President Trump said Friday he "will not be going" to the inauguration of President-elect Joe Biden — an extraordinary move that will make him the first to skip the inaugural ceremony of his successor since 1869.

"To all of those who have asked, I will not be going to the Inauguration on January 20th," the president tweeted.
President Trump announced on Twitter (after they unlocked his account), that he would not be attending the inauguration of Joe Biden.
Trump is following in the footsteps of John Adams, John Quincy Adams, and Andrew Jackson, who also did not attend their successor's inauguration.
So not attending the inauguration does not mean there is no peaceful transfer of power.
This shouldn't come as much of a surprise for most Americans. Trump maintained that the election was not properly handled—and that less-than-legal ballots were counted in several states.
It appears he still believes that he won the election if it had been counted fairly, a belief shared by millions of Americans.
It would be hard to think that Trump, under these circumstances, would attend an event that celebrates something he is against.
Also, this decision might have something to do with how many D.C. Republicans turned on Trump so quickly after the events of January 6.
Many Washington insiders blamed him, including members of his administration who quickly resigned.
Why would Trump attend an event, after seeing many apparent swamp dwellers rear their ugly heads?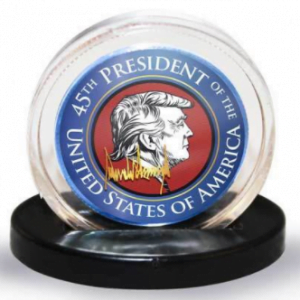 But what will Trump be doing, come the end of his term? Some speculated he would host a rally somewhere to announce a 2024 run. Others think he is about to jet away to his resort in Scotland.
Something tells us that he won't be holding another rally for some time. But what Trump will do, remains to be seen.
Source: Fox News