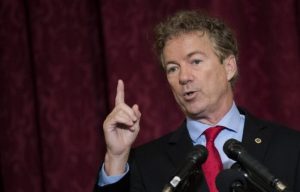 On June 10, some California citizens revolted against Democrat Governor Gavin Newsom. They kicked off a recall effort that has since gained traction and a hefty amount of donations.
Furthermore, thanks to a judge extending the signature deadline in November (due to the pandemic), the group now has until March 17, 2021 to hit their deadline.
And they're continuing to build support.
In addition to signatures, the "Rescue California" effort has garnered plenty of donations from both individuals and California-based companies.
Though Newsom has been applauded for his aggressive efforts to stop the spread of the virus, many Golden State residents take issue with the Governor's stricter regulations and guidelines.
That's what kicked off this petition, and the ongoing restrictions and lockdowns are likely fueling the petition's growth.
From Fox News:
A campaign to recall Gov. Gavin Newsom is picking up steam after individual donors offered tens of thousands of dollars each and they scored $500,000 from an Irvine-based consulting firm.
That $500K came from Prov 3:9 LLC and it's not the only big-dollar donation the group has received:
Sequoia Capital's Douglas Leone and his wife Patricia Perkins-Leone have contributed around $100,000.
Prov 3:9 manager Thomas Liu told Politico:
We have our beliefs in terms of the direction the state needs to go, and we felt that this effort was worthy of our contribution.
In terms of signatures, Rescue California needs to amass nearly 1.5 million (1,495,709, to be exact) before March 21, 2021. They currently have around 800,000.
Gov. Newsom is in his first term and hasn't confirmed if he plans to run again. But if this petition effort continues to push forward, Newsom may face a difficult hurdle.
Rescue California got a big boost from Rep. Darrell Issa several months ago, when he donated $2 million. And after the Prov 3:9 contribution, others may come forward with signatures and cash.
Campaign Manager and Finance Director of the effort, Anne Dunsmore, told Fox News that this is a "citizen tide" against the errors Newsom has made:
Closing the beaches and closing the parks really was the beginning, that I saw on the ground, of the beginning of the end for him, as far as people taking the recall stuff seriously.
Now, we'll have to wait and see if Rescue California can obtain the necessary number of signatures.
But for the time being, it certainly seems as if big-dollar donations could continue to roll in.