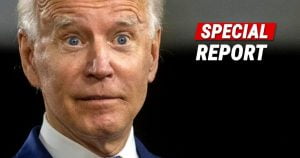 What's Happening:
The biggest story of the 2020 election might not be getting enough attention in the media. Republicans are scoring major victories in down-ballot races.
Election officials might be dragging out the presidential race, but Republicans picked up big wins in the House, Senate, and even made gains at the state level.
This has tremendous implications for future elections, especially in how state legislatures prepare their states.
And the biggest win may be in a blue state Biden won
Wow. Republicans have won trifecta control in New Hampshire—despite Biden carrying it by 8 points!

Just in: Republicans appear to have won the majority in @NHHouseGOP – GOP Leader Dick Hinch says count is now 203-176 & they're waiting on 21 more results. But Hinch says he's confident that: "We have the majority … and are ready to get to work!"  #nhpolitics #WMUR
Republicans won numerous key battles in state legislature races across the country, upsetting many Democratic rivals.
That includes winning the majority in the New Hampshire House. A deeply blue state now has a read House calling the shots.
Why is this important? Well, congressional districts are determined at the state level. Often Democrats can redraw districts any way they want—which can fundamentally alter how wins races in Congress.
With state legislatures in GOP control, they can ensure that Democrats can redraw districts in their favor. It allows them to make sure rural areas are properly represented—and big cities can't overwhelm tight races.
This will have a huge impact, but not until 2022—the next Midterm Election. By then, Congress will be looking very different.
In addition to that, Republicans made surprise wins by flipping numerous blue seats in Congress. They ousted many Democrats who thought they were safe.
(Not to mention getting rid of that Democrat senator from Alabama!)
Source: https://americanjournaldaily.com/