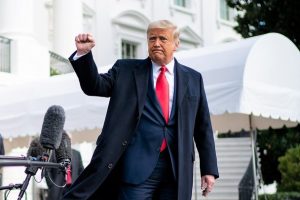 What's Happening:
Although only Thursday, this week has gone down in history. President Trump continues to maintain that he won the election—but submitted his fate to Congress.
Congress, despite previous promises from Republicans, certified all electoral votes to confirm Joe Biden's victory.
Trump promised an orderly transition, although he has not conceded. Now a new approval rating reveals his support is still high.
From Rasmussen Reports:
The Rasmussen Reports daily Presidential Tracking Poll, Sponsored by SLANTED from Sharyl Attkisson, for Thursday shows that 49% of Likely U.S. Voters approve of President Trump's job performance…

The latest figures include 37% who Strongly Approve of the job Trump is doing and 42% who Strongly Disapprove.
All throughout this year, including post-Election, Trump's approval has hovered around 50%. That's surprising, considering what the media continually says about him.
If Americans really wanted Trump gone, would they give him such high marks? And if they didn't support his fight for transparent election results, wouldn't they give him a very low rating?
After four years of overwhelmingly negative news, American voters consistently approved of Trump's leadership.
Funny how Joe Biden won such a huge victory, huh?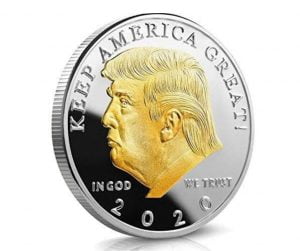 This approval might suggest that, despite the uncertainty of last year and disappointments of recent elections, many Americans approved of Trump's track record.
Even during a chaotic year of the pandemic, Trump delivered on many promises. He helped bring the economy back from the brink and delivered vaccines in record time.
It seems that a large group of Americans appreciated all that hard work, despite relentless negative news and slander since 2016.
What does this poll tell us about the coming years? Will voters give Biden a similar approval? Or will memories of this past year (and January), taint his administration?
Source: Rasmussen Reports