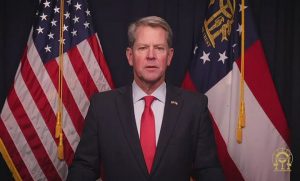 Did he think this would play out any other way?
The bad news just keeps coming for disgraced Georgia Governor Brian Kemp, who apparently is doing his best to be a lowly one-term governor who is run out of town on a rail by enraged voters.
That's what a new Trafalgar poll shows of GOP voters looking ahead to the 2022 race.