TRUMP SUPPORTES 
REAL PATRIOTS
SHOW RESPECT
FOR THE BEST
PRESIDENT
EVER
Hello Trump Supporters our website is in collaboration with the

Trump Shop

. You know all the big-tech turned their backs on him. But We Are Still Here!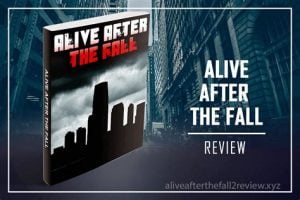 What's Happening:
It's no secret that Democrats have been forcing impeachment, hoping the hysteria of January 6 can carry them through to a conviction.
It seems they want this done before anyone can stop and question if impeaching a former president is even constitutional.
But they may already be too late.
Reports abound that they just don't have the votes in the Senate to convict. Several Republicans have vowed to vote to reject the hearings.
And now, Sen. Rand Paul thinks the chief justice won't even show up. From NY Post:
Paul claimed Roberts has "privately said he's not supposed to come unless it's an impeachment of the president."

According to the US Constitution, "when the President of the United States is tried, the Chief Justice shall preside" — a requirement not made for any other impeachment case.
According to Rand Paul, Chief Justice Roberts will not preside over the Democrat's sham impeachment trial of former President Trump.
It's very plain in the Constitution that Roberts is required to be present "when the President" is tried. Not a former president.
Everyone knows this exercise is fruitless. Why bother convicting a man who can't even be removed?
But it appears Democrats are hoping that by convicting Trump out of office, they can then vote for him to be barred from running again.
Sen. Paul seems to think Chief Justice Roberts won't waste his time on this effort—one that clearly appears to be politically-motivated.
If that is the case, can anyone say this impeachment trial is legitimate? Will Republicans even let this charade go on for much longer?
UPDATE:
A new report claims that Democrat Senator Patrick Leahy, the new president pro tempore of the Senate, will preside over this impeachment, and not John Roberts. He claims it is his job when the person impeached is not the current President.
Well, without Roberts presiding, that may solidify the opinion that this process is not appropriate or legitimate according to the Constitution. The Democrats will have to once again push a mostly partisan impeachment.
Do you think this impeachment and conviction effort should be put to an end?
TRUMP SUPPORTES 
REAL PATRIOTS
SHOW RESPECT
FOR THE BEST
PRESIDENT
EVER
F

I

G

H

T

I

S

N

O

T

O

V

E

R

Y

E

T
Donald J Trump has shown he is the most successful President in recent history. Through constant Liberal attacks, accusations,
and trials he has shown the strength to push forward and succeed for America. A booming economy, lowest unemployment rates,
and great foreign relationships show that Trump is changing our nation for the better. 
We want to give you something to remember this great President, that can be passed down through generations. Collect this
limited edition coin as a symbol of the man that made American great again!
Source: NY Post