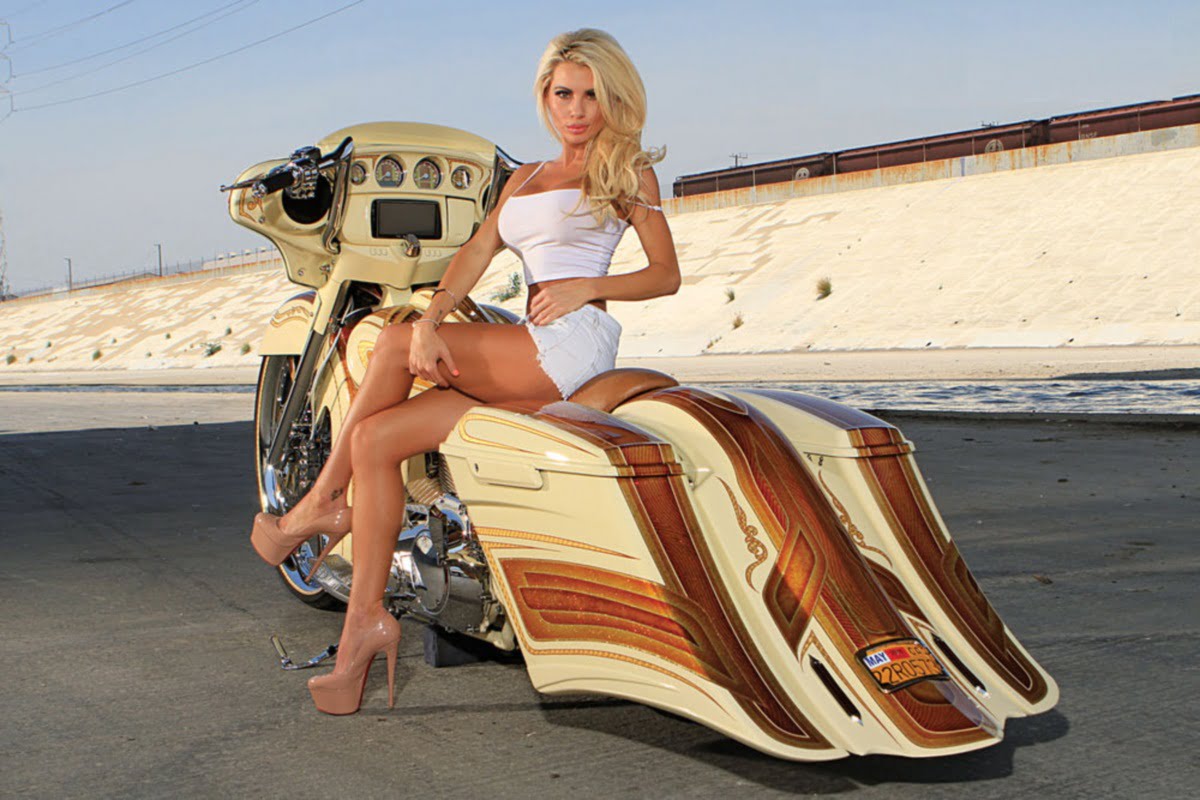 Harley Davidson , I have been customizing rides since I was a kid. It all started with my first car at 13 years old, and I haven't stopped since. Coming from a lowrider background, it's in my blood to always put that stamp of class on something, whether it be a car or a bike. I will always stay true to that lowrider style even in a modern day. It's just me.
This is my second time around in the bagger world. My last bike made a statement—so much that it made its way overseas to Greece and Italy in the end. With every build it's not so much the outside competition, but it's outdoing myself that makes it interesting and the rest just falls into place. So I knew I had to top my last build.
Inspiration comes from all places, but what better place than my own garage? So to keep it classy I went with a Corona Cream paint straight off my 1962 Chevy Impala and added an old-school lowrider pattern with heavy flake right on top of it all. I left no screw untouched, frame off, matched everything, diamond cut the heads, powdercoated the engine, and of course chrome accents throughout the whole bike. Harley Davidson
To top it off I decided to go big with a 32-inch front wheel, 103 SR5 570 cam with a master tune for the highway, and the list goes on and on. The name of this bike is Crème De La Crème, which means it's the cream of the creams or the cream of the crop. People always assume a bike this extreme has to be a trailer queen. I just laugh.
I build for show and go! I build to ride! I build for the boulevard!
Boulevard Customs that is.
GALLERY :
VIDEO :